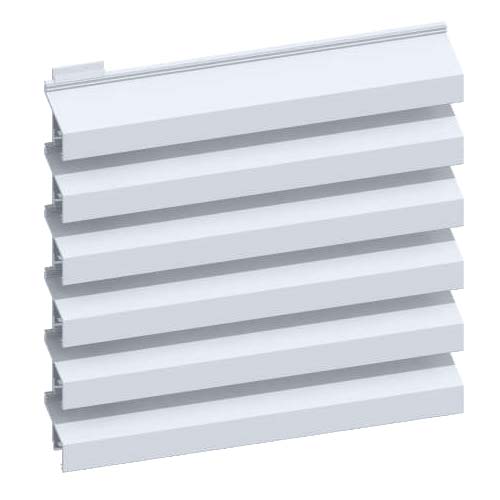 19×38,4 mm continous louwre wall, the extruded aluminium
lamellas are fixed with clips. Spacing 33 mm.
The distance between the lamellas with fixed spacing is 33
mm.
Thanks to the simple but strong enough fixing, the weight of
the wall is only 13 kg/m2.
The maximum distance between the fixing clips are 1,3 meters.
Lamella cantileverness is maximum 0,4 meters.
The 40×40 mm clipholder profile is self supporting until 1,5
meters. Above this diameter special reinforcement needed.
The ends of longitudinal louvre wall are covered with special
frame profile or sheeting. It is also possibile to cut the louvres
at an angle.
The louvres can be covered with bird and insect nets.
Due to its cross section, this lamella wall is excellently suitable
for installation in doors and windows, pressed down with glass
strips.
Material:EN 6063-T5 AlMgSiO.5
Surface: poliester powder coated in standard RAL colors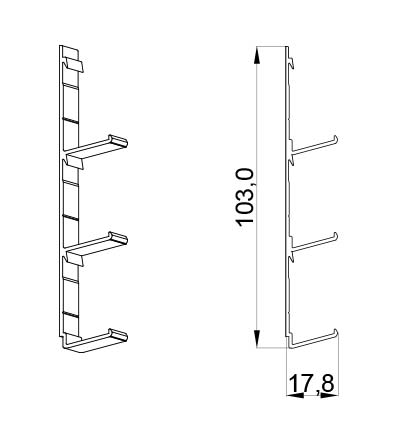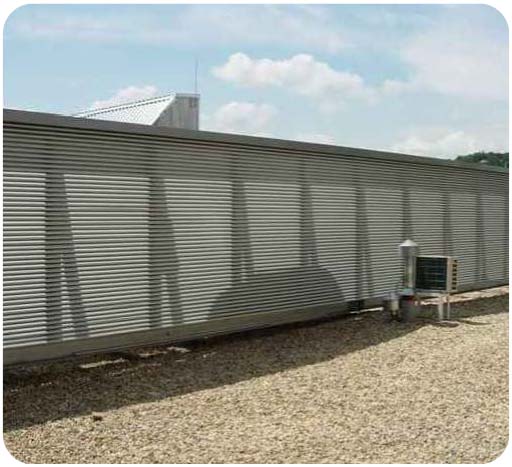 Technical details
Lamella allocation ( C ) 33,0 mm
Width X 20,5 mm
Height Y 38,4 mm
Visual free cross section 56 %
Phisical free cross section 56 %
Max. support span 1,3 m
Max. lamella cantilever 0,4 m
Max. lamella lenght 6 m
Colour choices
We can produce products according to the entire RAL color scale, in powder-coated or anodized designs.
Depending on the function, our experts will help you find the right color.